Ultimate Colombia: Bogotá, Medellin, Santa Marta & Cartagena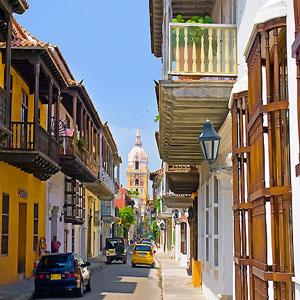 Ultimate Colombia
A perfect combination of old and new. Explore Bogotá's modern museums and wonderful Spanish plazas. Discover Medellin's chíc shops and rich architecture. Revel in the natural beauty of Santa Marta, home to the biodiverse Tayrona National Park, and take in charming Cartagena, the epicenter of culture in Latin America, meshing Colonial beauty and Caribbean flare.
Includes:
2 Nights Bogotá
2 Nights Medellin
2 Nights Santa
...
About Avanti Destinations

The passion to serve and inspire savvy travelers with innovative and personalized vacations has been the driving force for 31 years at Avanti Destinations. We have the passion for independent travel and want to share it with you! We provide you with authentic travel experiences backed by our expert knowledge. You go where you want. When you want. With the flexibility to savor special moments along the way. Your vacation is uniquely yours. That's Avanti!
Our record of success at Avanti
...