9 Day Madeira & Azores Discovery
Tour, Escorted tour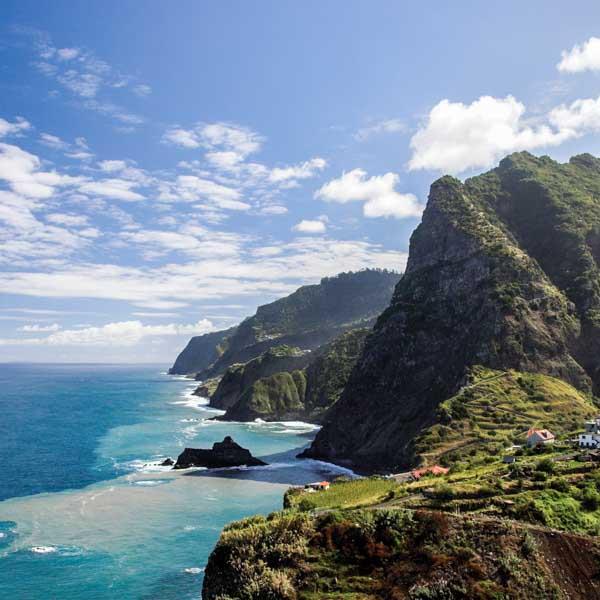 9 Day Madeira & Azores Discovery
From the wine and embroidery of Madeira, to the volcanic islands of the Azores, this exploration showcases the best of Portugal's wholly unique archipelagos. Watch the modern-day intrepid come and go in the cosmopolitan yacht harbor of Horta, and take a mountain pass to Cabo Girao, the 2nd highest sea cliff in the world. Tour picturesque villages, gaze out at the sea from hilltop lookouts, and sip Port at small street side cafes. See an incredible diversity of landscapes on this journey, from dramatic coastline to rolling green pastures - even tread upon Capelinhos - a new land mass formed a mere 50 years ago through marine volcanic eruptions. Explore a compelling cuisine, from trout hatched locally to pineapple from nearby plantations and tour lakes of vivid blues and electric greens.
Enjoy a personalized vacation that best suits your needs, developed by one of our experienced destination experts. Relax during your trip with our 24/7 support and expert local guidance.
We create personalized trips based on your preferences, this means no two trips are the same. Our expertise in over 90 countries worldwide means we take on all the complexities and logistics of planning your trip, so you can simply enjoy.
Whether you're looking for culturally immersive experiences, relaxation, culinary delights, exclusive access or unique places to stay, we make it happen. While your local private guide takes it one step further by helping you authentically experience their country. Your next journey is calling.
Day
Destination
1
Funchal To Welcome
2
Funchal
3
Funchal To Ponta Delgada
4
Ponta Delgada
5
Ponta Delgada
6
Ponta Delgada To Faial Island
7
Faial Island
8
Faial Island
9
Faial Island